A beautiful 19th century woodland garden with paths winding through rare tropical plants and opening onto sea views.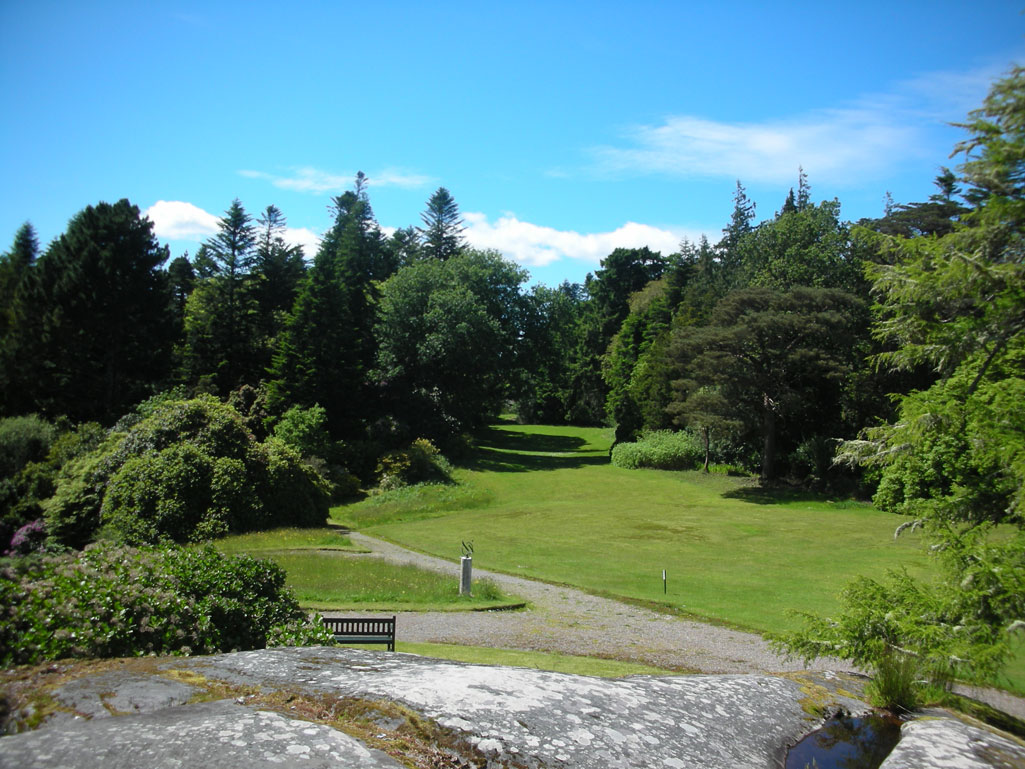 Set on a peninsula at the head of Kilmackillogue Harbour and surrounded by the Caha Mountains, the garden at Derreen covers 60 acres.
A network of winding paths passes through a mature woodland garden laid out 150 years ago with subtropical plants from around the world and incomparable views of the sea and mountains.